Societal and environmental approach
Societal and environmental approach
Horanet integrates a societal and environmental approach, both in its daily management
and in its projects and corporate governance.
A CSR APPROACH IN OUR DNA
A policy of development and continuous improvement of our approach to safety, quality and the environment
Occupational health and safety
Training and awareness-raising of employees on this subject are implemented within our premises. In addition, we implement actions for the prevention of incidents and accidents on our sites, through equipment : marking and signalling.
quality
Respect for deadlines and our customers' requirements because their satisfaction comes first. Our quality process is also based on the improvement and evolution of our products and services.
Environment
Prevention of pollution and nuisance on site through waste sorting, reuse of packaging for our shipments,... And we favour the use of recycled or low environmental impact materials during the different phases of the project.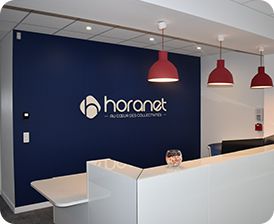 New positive energy premises
We also support the respect of the environment through our new premises designed and rehabilitated with the aim of producing a maximum of positive energy thanks to :
The installation of photovoltaic panels on the roof (306 panels for 900 m² of surface area)

An air heating and cooling system with reversible heat pump and chilled beams

Automated management of lighting and blinds according to brightness and human presence

Our Open Source approach
We favour partnerships with European companies. Our main partner is Odoo, European open source software editor.
The knowledge of open source communities and the main characteristics of free software allow :
A reduction in the environmental footprint of new information and communication technologies,

To be more adapted to the urgency of the stakes of sustainable development,


To move towards a new model of society, more collaborative and agile : a participative democracy.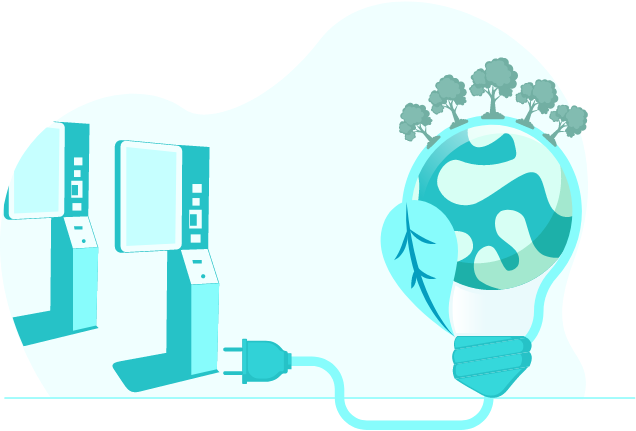 Low consumption electronic and mechanical equipment
Proposal of a mechanical equipment with the lowest consumption and therefore with less impact on the environment.


All electronic or electromechanical equipment is automatically cut off after the opening hours of the waste collection centers.


All our electronic suppliers are based less than 200 Km away and manufacture in France.

Servers and hosting with "green" energy
We have a willingness to offer accommodation as close as possible to your home while reducing energy consumption:
Hosting in a French Datacenter,


A reduction in the number of machines by 2 in 2019 using multiple virtual machines,


A reduction in the consumption of our servers by 4 in 2019 by using latest-generation platforms.

Our Host is also very oriented on the protection of the environment :

It is powered 100% by green energy


It uses Free-cooling technology to reduce air conditioning requirements


It has a PUE (Power Usage Effectiveness) of 1.5 where the average for French data centers is 2.5