Hosting and Data
Horanet offers its expertise in infrastructure deployment
in Hosting and Outsourcing of information systems for Local Authorities.
Responsible data management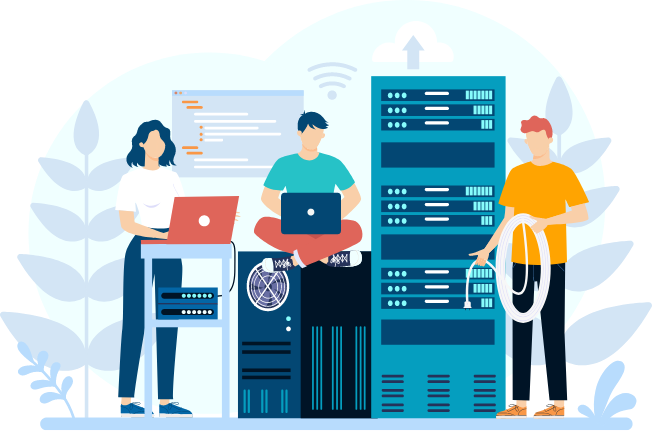 A team of experts available and reactive
Our technical experts are at your disposal to offer you an outsourcing contract adapted to your real needs. This solution saves you from investing time and resources in the server management necessary for our solution. Setting up and maintaining an efficient and redundant IT infrastructure can quickly become time-consuming and costly. By opting for outsourcing, you choose a more reliable and less expensive solution.
Outsourcing allows you to benefit from the skills and advice of our teams. In case of problems, we intervene as quickly as possible.
Your hosting under high surveillance 24 hours a day, 7 days a week
We monitor all the "system" data of our equipment with our supervision tool. The global status of our infrastructure is constantly displayed on screen during working hours in the hosting and support departments. Outside these hours, alerts are sent to our network operations center, with a dedicated team taking over at night and on weekends.
We supervise all your equipment continuously :
Service availability rate

The comfort of navigation on our websites (Example, a response time of more than 2 seconds triggers an alert)

Connections to remote equipment (Terminals, Tripods, ...)
All this allows you to be informed in real time in case of failure and thus to intervene quickly to ensure and maintain the quality of your hosting.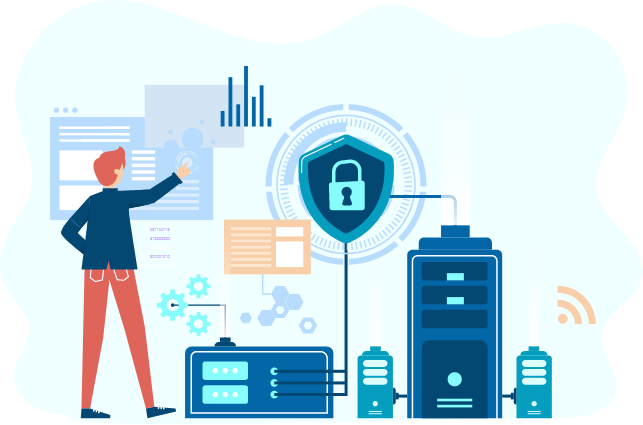 Secure management of your data
The proposed hosting is entirely carried out in the latest generation of Tier III+ Datacenters located in France. Thanks to these Datacenters and with the help of our technical experts, we guarantee optimal security of your data.

Your data is valuable. By entrusting the hosting of the Horanet solution to our services you avoid the physical risks linked to poorly adapted or ageing premises, the risks linked to the security or availability of your infrastructure such as a power or air conditioning failure or simply internal malicious acts.
Your data is regularly backed up on secure spaces. Protected against intrusions, theft and disasters, they remain available and easily accessible when needed.
In short
From data security to simplified management,
our technical teams will help you with the hosting and outsourcing of your Horanet applications.

Data security
Inexpensive
Time saving